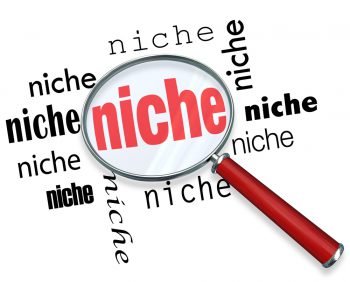 For some reason, when it comes to the topic of how to find a niche market for your online affiliate marketing business, people seem to make the concept of finding their niche complicated at the start.
Everyday, you are surrounded by niches. You could be on a vacation and your niches are right there in front of your eyes.. It's really quite simple.
So today, I'm going to help you by giving you ideas and using some pictures.
But first, let me just tell you a bit about niches.
About Your Niche, Audience
---
A niche is a distinct segment of a market, so in other words an 'audience'. It's a group of people looking for stuff.
Here are some Niche points:                                                                                                 
1) Buying Online. Anything people buy is a niche. Please do not overthink.
2) Passionate About. In most cases, your niche is something you are passionate about and interested in. It could be a hobby or it could be something you know nothing about and want to learn.
3) Do You Need to be an Expert? Most people will tell you a niche should be something you are an authority on, but this is not the case. You don't need to be an expert, you become an expert when you learn and apply the knowledge.
When I first got into affiliate marketing, I didn't even know what it meant other than it was a great means of making money. I joined with an affiliate marketing program who teaches literally everything you need to know from creating a website (I created my website in less than a minute) to having a successful online niche business. I have authority on my business and on what I am about to share with you here.
4) Should Be Fun. Your online business should not feel like a day job, it should be fun. Making money online should be fun.
That's why, when you choose your niche it should be something you are already passionate about and you really want to work with it and share with others or you have the strong committed and burning desire (your interest) to learn which in essence becomes your niche.
This is why choosing your niche is so important, when you enjoy doing something the LESS it feels like a job and you will be more productive and get better results achieving your financial goals and helping others with their problems.
Choose your niche based on what you 'like' to do. It should be something that gets you excited when you talk about it, or something you want to learn about.                             
5) Affiliate Marketing. There are all sorts of ways to make money and the most popular is to promote other people's products.
On Amazon.com for example, there are lots of categories and any products in the categories can be a niche. You can promote anything and earn commissions of around 6-8%. Let's say it's baby clothing. First you create a website which you can do in less than a minute, write content on it and promote the product or services as an affiliate product.

6) One Niche. You don't need to be in multiple niches at one time. In my scuba dive niche, I have many niches as you will see below.
7) Huge Audience. There is a huge audience looking for help. In 2017 there were 3.7 billion people going online.
8) Don't Worry. If you still can't find a niche, I can show you later here what to think of. 
9) Do not spend a week figuring what niche you should choose.
Choosing Your Niche, Keeping It Simple!
---
Here are a few ways to help you choose your niche. You can change your niche so don't get stressed out if your first choice doesn't keep you excited down the road.
1) Answers.com. I like this using this site. This is a Q&A site where questions are asked and answers are given back. Up at the top you will see a menu of categories which is very helpful to give you niche ideas plus you can select in 'All Selections' to see everything.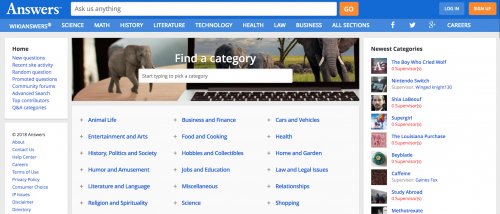 2) Google.com. Type 'knitting' and see what you get. Google automatically displays what people are searching for. These can be your niche ideas.You can get more by typing 'knitting a', then 'knitting b' and so on.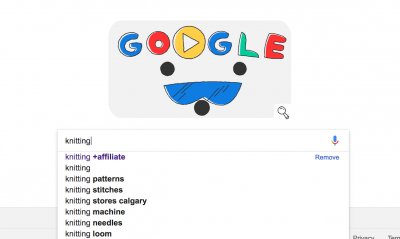 If someone goes online into their search browser and looks for a way to lose weight, that is a niche. If anyone is looking for how to make money online that is a niche. If anyone is looking on how to scuba dive for beginners, that is a niche.
In Google.com, enter 'affiliate programs + baby clothes', you are going to see lots of affiliate programs to join. Click into them and see what they offer you in commissions and their products and services. Baby clothes is a bit broad and can still be a niche or you can narrow it down into something more specific like baby boys clothing can be a niche, baby girls dresses can be a niche. Do you see what I'm saying?
TIP: If you make your niche too broad, it can make your audience feel too overwhelmed making you become a generalist.
3) Niches Through Pictures. You can find lots of niches in your favourite pictures. This will be fun because you get to participate too!
Automobile, Truck

Yes, I agree there really isn't much that you can see for a niche, but you can certainly think of what some automobile niches could be. These are what I can think of. Can you think of anything I missed?

LED headlamps

Chrome wheels

Sun protectors for windshield

Auto seat covers

Mud flap guards

Window tinting

GPS

Mounting brackets for GPS and phone

Auto wash and wax products

Towing hitch

WeatherTech floor lines ( can't do without this)

Vehicle alarms/remote starters

Emergency kit

Truck bed liners for pickups

Truck bed covers for pickups

Chrome after market accessories

Kayaks

How about this picture of two people on kayaks?

By the way, the fishing kayak niche pays excellent commissions around $50.00 to $449.00 per sale if you are an affiliate with a program.

Here is what I can see for niches…

Fishing kayaks

Life jackets

Fishing rods

Fishing reels

Kayak paddles

Waterproof clothing

Fishing is a broad niche which can be broken into deep sea fishing

Leisure boating

Sunglasses

Hat

Dry bag (thinking outside the picture)

Am I missing anything? What can you think of when you think outside the box?

Scuba Diving

Let's look at scuba diving (I am a diver).

 

Here is what I can find and think of when I look at the surroundings and there are many other things I have added here.

BCD (Buoyancy Control Device)

Snorkel

Fins

Dive mask

Wetsuit

Drysuit

Gloves

Hoodies

Regulator

Tanks

Computer gauges

Mask defogger

Dry bags

Mesh bag

Seasickness – Gravol

Dive boats

Vacations

Liveaboards

Dive centres/resorts

Fauna – sea creatures

Dive types – wreck diving, cave diving etc.

Dives courses

Dive cameras – GoPros

Still Can't Find Your Niche? An Idea

---

If you still can't find your niche, you might want to consider being an affiliate marketer for Wealthy Affiliate.

⇒ Click HERE (Beginners and Advanced) Read the review of Wealthy Affiliate's Bootcamp Training Program. #1 RECOMMENDATION!!

The second level of training is geared more for people who have their own specific niches.

Your Niche, How it Works

---

Once you select your niche, you will be doing the following:

You are going to be communicating and writing content within your niche.

You are going to researching and selecting product to promote within  your niche.

You are going to HELP your targeted audience with your niche.

Don't sweat it if you think you have an imperfect niche 

(it won't be your last). I changed my niche about a year later, got into another niche and recently I went back to that first niche and I'm building that one back up so now I'm having fun with 2 niche websites.

⇒ Click HERE (Beginners and Advanced) Read the review of Wealthy Affiliate's Bootcamp Training Program. #1 RECOMMENDATION!!

I hope this helps you find your niche. If you have any questions or comments, it would be awesome to hear from you or if you are member in Wealthy Affiliate, I would also like to hear from you.

Thanks for reading!

Monica