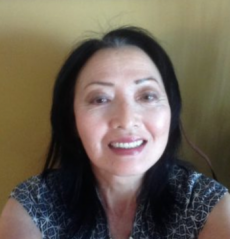 Hey there, my name is Monica and I suppose you can think about  me as a dreamer and a believer in affiliate marketing.
I love everything about the online world from researching, learning, connecting and helping people all over the world, and yes, purchasing and best of all being able to have the freedom I have always dreamed about.
A Bit Of Back Story
When I was in my teens, I wanted to be a nurse but that soon changed when I saw how many years of education it was going to take and then there was the reality I would have to do night shifts. I was studying Biology and Chemistry and somehow they didn't seem to resonate within me.
Computers seemed to be the in thing and so I took courses and became a computer programmer but I was loosing sleep because I would try to debug some of my coding in my mind.
I worked for computer companies, government in data processing and a family owned construction business as a Finance Controller. Everything I did was always involving computers.
I also did safety work up in Northern Alberta, Canada in the oil patch and put in long hours and didn't get to spend much time with family and friends back home because my work schedule was 10 days to 20 days (depending on the project), 14 hours a day and usually 4 days off. Of course it took 6 hours to drive south back home and another 6 hours to drive back up north to camp. That's when my light bulb turned on… I was helping these giants make money and although I was taking home a good pay cheque, my bosses were going on long luxurious vacations. I didn't have the time to go on vacation.
A True Realization In Technology
As the computer world evolved, I saw strangers, my friends and family members buy things online. Individuals and companies are making money and big money 24/7. In 2013, I started doing researches to find out how these online organizations were doing it.
I found many sites that would teach people how to have your own online business and some were making a bit of income and others where you have to invest a substantial amount and get very little in return. I could see how so many people were being scammed into believing they could make untold fortunes overnight. This was enough to turn me off and I actually stopped researching for awhile, but making money online was still intriguing. I had to keep looking …
I started researching on affiliate marketing and it was exciting because first of all, I didn't have to carry any inventory. This was a HUGE PLUS! I could be my own boss and still make money 24/7 even while I'm sleeping. I can travel, go on scuba dive vacations (joyofscubadiving.com) and spend more time with my family and friends and make more friends. All this was possible as long as I had a computer and an internet. I could run my business anywhere in the world and make money while I sleep.
My Mission with Genuine-Affiliate.com
As any successful business owner will say, it's hard work and lots of dedication. This is absolutely true. You get out of it what you put in. Expect to work hard and you will still have lots of fun. You might say, 'but I'm not a writer'. You don't have to be a writer, it's about having conversations which we all do.
I wish I had gotten into affiliate marketing earlier, when I first started researching this. I had the information but I doubted myself because I didn't think I could write. As you can see, I'm really having trouble trying to stop my communication here… lol.
I'm going to show you how to become a successful affiliate marketer by providing you information on how to create, build and design your very own website, bring traffic in, and the how to's on affiliate related marketing products and services and reviews.
Won't this be fun to walk the journey with me? I hope you will ask me lots of questions and I welcome your thoughts. Thank you for listening to my story and I can't wait to hear yours after your hard work when you join.
Let's make your incredible affiliate journey a reality!
Monica
https://genuine-affiliate.com