You're in dire stress! You spend hours trying to find your niche….  Let me help!!
You need to find that profitable money-making niche first before you purchase a domain name and build a website.
One of my favourite mentors is Steve Olsher with his quote……
"The riches are in the niches." –Steve Olsher, Internet Training Guru 
What is a Niche?
---
 A niche is the identification of certain products or services desired by certain groups of people to satisfy their needs and concerns.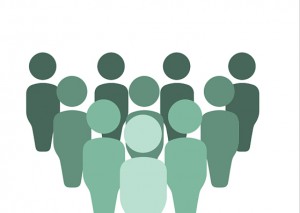 A niche market can best be described as a specific product from the subset or distinct segment of a specialized market. These specific products and services are not readily addressed by mainstream providers and are sold for a group of people who have common needs or problems that need to be satisfied.
Niche marketing is the best way to make money on the internet. Why?
---
a) They can be very profitable even though they are small compared to the monopolies and mainstream providers because of their specialized benefits and targeted audiences.
b) Billions of people go on the internet searching for specific needs, wants or services.
c) Large businesses aren't interested in the smaller businesses…they're not considered their competitors.
Who are these billions of people … these groups of people?
– Baby boomers, seniors                             – Labourers
– Working moms                                          – Single parents
– Students                                                    – Athletes
– Teachers                                                   – Unemployed
– Accountants, lawyers                                – Teenagers, etc.
These groups of people have common needs, wants and services. They have a problem they want to get fixed.
Next, you need to understand their needs, what their problems are and how to fix the problem…you want to be their be-all end-all solution provider.  You want to live in their space so to speak!! You know what they're going through.
These need to be communicated very clearly to them. It's like saying…"I understand what you're going through…".
Examples:
a) You're a senior, you've been forced to retire and you talk to your friends who are also seniors…you talk about not having enough money to actually retire, you're sad because you still haven't lived the life you always dreamed about, etc.

b) You're a single mom and most of your friends are single moms…they talk about wanting to have their own spending money…
Let's be honest….doesn't everyone want to feel better, look better, have more fun, live the life they dream about, have more money…?  I certainly do!
You can say seniors, single moms, financial advisors and investors are niches and yes they are but they're too broad for website niches…to  define this more, let's look at….
What people are experiencing? (Keep adding to this list)
1. Problems/challenges:
Money, unemployed, mortgage, debt, business not profitable…
Health issues, weight problems, signs of aging…
Failure, no self esteem…
Not enough time, animals, cooking, gardening…
Marital, relationships, dating…
Grief…
2. Hobbies and sports:
Hockey, golf, fishing, diving…

Collections, crafting…

Gardening, flower arrangements…

Pilates, yoga, tai chi…
3. Interests:
Photography, music, arts, reading, professional dancing…

Technology, astrology…
3 Things To Ask Yourself
---
Do some soul searching here!  Look inside of you!
1.  What am I most passionate about?
 Special skills, experiences that you are an authority or expert on…

Types of people looking for your advice…

Types of advice you give them

Hobbies, extra-curricular activities, sports interests, non-vocational interests are…

Who inspires you…

Ask your friends what you're  great in, what inspires them about you…

Things you enjoy talking about…
It's much easier to talk and write about things you already know about, you have experienced it or have done much research and studies on…and you truly understand what your audience desires….this gives you the right, the authority to write about it.
If you went from your past experience to your present experience, it can look like…"I went from being unemployed, on the verge of nearly loosing my house to the bank to I am now a successful online business entrepreneur…"
Couple years ago, I was watching a movie called 'The Legend of Baggar Vance'. It's about a golfer who was not having success on his golfing and hires an inspirational golf caddy 'Bagger Vance' to get his game into perfection. Here's what Baggar says to this golfer….
" Inside each and every one of us is our one, true authentic swing. Something we was born with. Something that's ours and ours alone. Something that can't be learned… something that's got to be remembered."
I truly hope this will inspire and help you find your perfect niche market!!
2.  Will this passion create enough interest?, Will they really spend the money on this passion?
You need to find what people are hungry for. If you can understand your audience, you will find it's much easier to have them come to you. Feel what they feel…their pain, put yourself in their shoes and you will find they will easily relate to you when you talk about their pains and how you can help them.
Do some:
Google search – research reviews and recommendations.

What books, magazines, programs, etc. are people reading.

Can you make money on this passion in social media, emails, eBooks, etc.
3.  Are the products and services of quality and variety to promote for this passion?
These are your actual solutions you're providing to your targeted audience.
Here is an example of a broad list of categories people spend money on.
Antiques

Art

Baby

Books

Business & Industrial

Cameras & Photo

Cell Phones & accessories

Clothing, Shoes & Accessories

Coins & Paper Money

Collectibles

Computers/Tablets & Networkingconsumer Electronics

Crafts

Dolls & Bears

DVDs & Movies

eBay Motors

entertainment Memorabiliia

gift Cards & Coupons

health &  Fitness / Beauty

Home & Garden

Jewelry & Watches

Music

Musical Instruments & Gear

Pet Supplies

Pottery & Glass

Real Estate

Specialty Services

Sporting Goods

Sports Mem, Cards & Fan Shop

Stamps

Tickets & Experiences

Toys & Hobbies

Travel

Video Games & Consoles
The items in the broad list of categories are not good niches. People do spend money on them but you're faced with major competition…the monopolies and the mainstream providers.  You want to be an authority and brand yourself and to do this you need to break these down into niches.
Broad Category => Niches => Sub-Niches
---
Here's where the fun begins!
At this point, you should have an idea of what broad category you're interested in…what you have a passion on. We want to break it down into niches and break further into sub-niches.
Example:
Sports => Scuba Diving => Types of Dive Gear
Health & Fitness => Weight Loss => How to Eat Properly
Beauty => Anti-Aging => How to Look After Your Skin
When we break the niche into sub-niches, i.e. Weight Loss into How to Eat Properly we're breaking them down into specific problems with specific solutions.  This is how you become an authority to your audience.
Take a couple of minutes to read my How To Sell And Make Money ! Not only is it important to get a profitable market niche but it's equally important to have a good customer comprehension…the cycles they go through before they actually make the decision to purchase.
Next…To make money, ask yourself these 4 questions
---
In addition to having a website to promote your products and or services you need to have these 4 things:
1)  Do you have the right targeted audience?
2) Do you have a clear understanding of your target audience's pain..their needs?
3) Do you  have the very best solution for your target audience's pain? This is the money making solution!
4) Do you consider yourself the authority on your very best solution?
How do we know what people will buy?
---
To make money you need to identify your desperate crowd of people and present them with your very best products and or services. This is what the internet niche marketing is all about!!
Examples of desperate crowd with urgent pain/desires:
Unemployed people => How to make money, be my own boss…

Corporate employees => How to become their own boss, own their own business…

Baby boomers, seniors => Healthier lifestyles, make money, retirement plans…

Stay-at-home-moms => How to make extra income, become more independent…
Start doing some research on these desperate people and look for topics of interest. Think of what they would be entering in the search bar….this is the beginning of the development of your keywords. I would recommend making a list and keeping them as a file. You want to keep a record of what products and or services they would be buying …
I hope you found this helpful and if you have any questions or comments I would love to hear from you!
Thanks for reading,
Monica