Are you having challenges making your blog post titles appealing to your target audience? Many of your competitors come up with crafty headline titles to entice the readers to click thru their blog posts and read it. Well I have the perfect tool for you and it's the FREE CoSchedule's Headline Analyzer.
The words used in the blog post title is really important. Without it no one will know what your content is about and if your readers see it and it's not appealing enough they will not click through to read it. The title was uninteresting.
This Analyzer is a FREE software tool that analyzes your blog post title and provides an overall score on the quality of the headline. It gives you ideas of how to improve it.
I've been using this tool for about a month now which was recommended to me by a fellow member of a training affiliate platform. I enjoy using this tool and use it pretty much all the time for reassurance. I decided to write this article to tell you how it works.
What You Need to Know About This Analyzer
---
I do my usual procedure of finding a topic to write about and research it thru a keyword research tool called Jaaxy. After I find my right long tail keyword, my blog post title, I go to the Analyzer and enter it in their search bar.
For example, I enter  "What is Coschedule headline analyzer – how I use it" and click the Analyze Now button.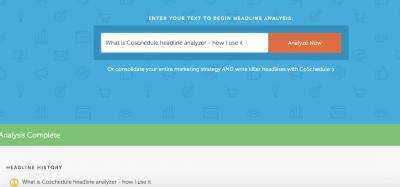 It does its evaluation and if you look way down at the bottom left corner, it shows a score of 64 which is definitely not good.
When you scroll down, it displays the criteria of what the score is based on which they call Word Balance. It looks at the readability of how well it can be understood for readers, it's overall structure and grammar. The Word Balance is comprised of 4 components, each listed with a different coloured bullet.
COMMON (orange)

UNCOMMON (rusty red)

EMOTIONAL (blue)

POWER (purple)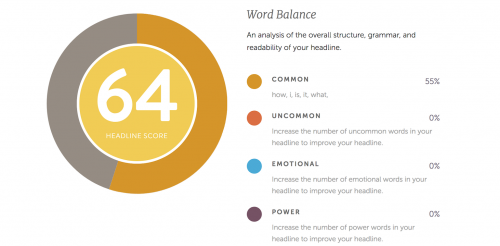 Under COMMON, my score on my blog post title is 55% and is based on my words "how", "I", "is", "it" and "what".
However, as you can see UNCOMMON, EMOTIONAL and POWER shows no words and so the scores are all zeros. Clearly, there is no word balance. This means my blog post title could seem rather boring to the reader and not enticing enough to click thru.
You can actually hover your mouse over each bullet and it gives you the following explanations:
COMMON
These are words that you use all the time that make up the basic structure of your title to make it become readable. For this the Analyzer suggests the words used in your blog post title should be 20 – 30% of common words like "a", "your", "about" and so on. My score on this is 55%. Ouch!!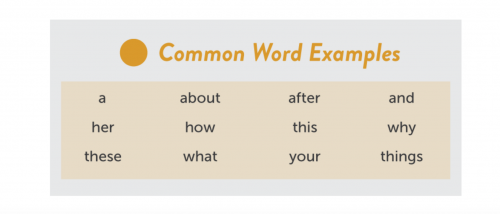 UNCOMMON WORDS
These are words that are not used as often but are useful words that can grab the reader's eye to pay more attention. The Analyzer recommends 10 – 20% as doing the trick. Examples are "here", "right", "more". I received a score of 0%. Yikes!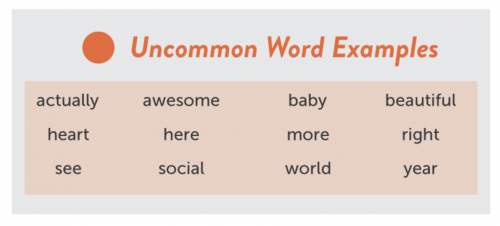 EMOTIONAL
These are words that lure your readers to take action to click thru to read your blog post. By putting emotional words into your content headlines, your readers are going to enjoy reading your content and even share it to their friends.
For emotional words, the Analyzer recommends using 10 – 15% in your blog post title. Sadly, I received a score of 0%.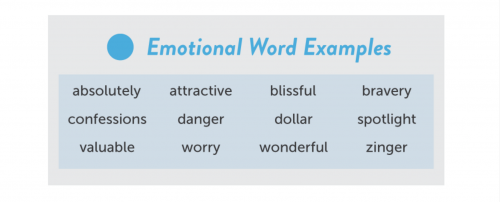 POWER
Although similar to emotional words, these are word phrases that are somewhat out of the ordinary to create action from the readers. Words like "you need to know", and "will make you" create emotion to the reader to accept a call to action.
The Analyzer recommends using at least one power word in the headline. Again, I received a score of 0%.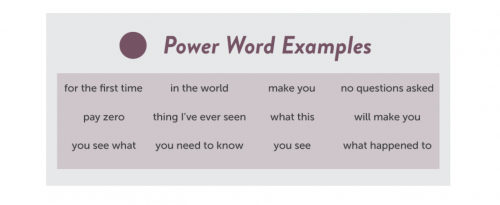 Do  you see how this Word Balance works?
Blog Post Headline Length Analysis is Important for Google
For Google, even the length of characters really matter.
The length analysis does two things:
Headline length

Word length

 
Headline Length
Your headline title is rated as either too short, too long or just right and recommends 55 characters based on Google's search engine optimization to get more click throughs. I tend to go just slightly over 60 characters. I had 51 characters and was told it was the right length.
Google recently made some changes and now allows us bloggers about 600 pixels wide, this equates close to 70 characters including spaces so if you can keep your blog post title slightly under that you are good.
Word Length
It will let you know that up to 6 words will help bring click throughs but to me that's pretty short, I usually like to use at least 9 words and I'm told here it is the right length.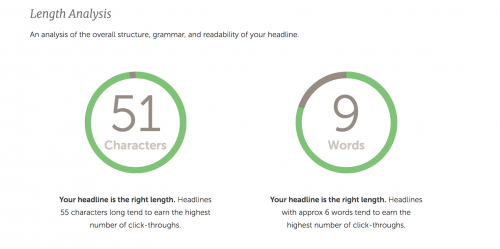 First and Last Words – Create Value
According to the Analyzer, most readers will only read the first three words and the last three words of a headline so it's important to create value in them. Based on my blog post title, my first three words are "What is Coschedule" and the last three words are "I Use It".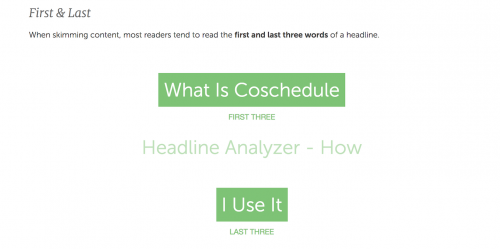 Analysis of My Keywords
In order for the readers to find your content on the first page of Google, you need to have searchable keywords and so the Headline Analysis will identify that for you. In my case, the analysis determined mine as "Coschedule Headline Analyzer" and "I Use". The "I Use" is totally useless.
And of course, I get the "Sentiment" face…  so this means I didn't use enough emotional words to even create positive or negative feelings.
Google Search Sneak Preview
The Headline Analyzer does let you see what it looks like, so if a reader enters a search term of "coschedule analyzer", you can see what it look like in the image below.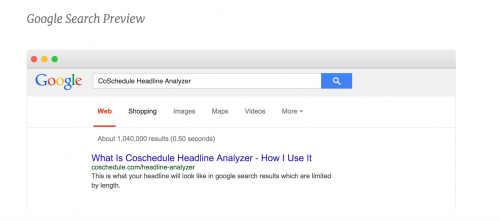 My New Score After Making Improvements
The great thing about the Analyzer is that it lets you keep a history of all the titles you try out with scores and after doing some tweaking and more testing, I finally came up with the words I really. My score came to 74% and if I want I can also share it to my followers in social media.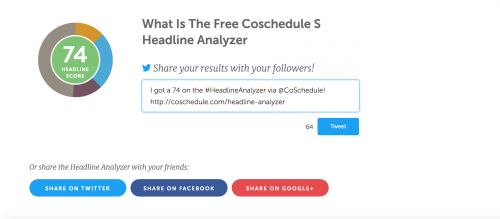 You Have to See This Now!
---
Do you want to know what I'm going to do with this blog post? I'm heading over to Wealthy Affiliate, a teaching platform with a friendly community of over 1.3 million people from all over the world. It's where I continue to learn and grow my online business and this is the place I'm heading over now to publish this blog using the title I just created.
==>> CLICK HERE if you would like to try out the #1 RECOMMENDED TEACHING AFFILIATE PLATFORM in the world! No credit card requested. Get your FREE Starter Membership with 10 FREE lessons.
Come on in and I'll see you inside!
If you have any questions or comments or have been using this awesome Co-Schedule Headline Analyzer tool, it would be awesome to hear from you.
Thanks for reading,
Monica