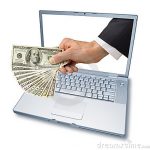 How many times have you searched on the internet looking for products and services? You check out blogs, forums, reviews, stores, and watch videos. Did you know that more than 80% of people will go online to look at products before they commit to buying?
We all know the presence of internet is here to stay! The audience is global! This gives unimaginable customer potential. Small businesses, the mom, and pop businesses, and entrepreneurs can now compete with major corporations.
Your customers, your prospects are online… are you??
Here are some advantages of an online business! 

---
1.  Cost Savings – very minimal costs.
Getting any physical business going is extremely challenging!  It's huge investment… staff, building, inventory… even before you open for business. You're already stressed!
Having an online business doesn't require a huge investment and here's why:
All you need is a laptop, the internet, and wifi. You can create a website in under 30 seconds and get your domain name and web hosting package all in one. All you have to do is have lots of great content for your products or services. By the way, don't worry if you're not a writer! You can always pay someone to write your content for your website (that's not expensive either!).
You can work at home or anywhere you want. No need for an office or employees.
No advertising costs on TV or radio required. You can make your own videos and put them on your posts and social media. Quick and easy reach out to demographic targeting.
2.  Profit Potential.
Your goal of course when you have a business is to make a decent profit. There are certain risks you can run into, like bankruptcy, a large sum of capital investment, employee woes, and the list goes on.
In the world of online business, there are billions of people using the internet searching for something that satisfies their needs. More and more people are making purchases on Amazon, eBay, etc. There's a totally whole new meaning to the word of online businesses like:
You have the whole world in your hands!

No need to carry inventory.

Easy to manage on your own if you have a niche website.

Much easier to do niche diversification and reach out to more, targeted population.
3.  Your Business Never Closes.
Imagine… you sleep… your business still grows…! Sounds unbelievable? It doesn't what time it is, when you're sleeping, millions of other people are either getting up or already going about their busy schedule.
Your online business is available 24/7 to the world.
Treat your online business as a REAL business!
CAUTION:
Be aware of the many scammers floating around on the internet! They will say you can make untold fortunes overnight.. don't believe them. They're out to take your money and you get left with nothing but the heartaches.
4.  Viral Marketing – Exposure!
Another great advantage to online businesses is how they get incredible exposure from other website owners AND non-owners.  All you need to have is great content which includes relevant images about your products and services. Unlike businesses who don't have a website, anyone interested in your products or services online can potentially find you. With exposure like this…
Once people recognize your blog posts as valuable and informative, they will insert your post link into their site and social media. You want lots of external sites linking to your site. An explosion to spreading the word about your website.

Remember – the entire world in your hands. Your website can be accessed globally.

And of course, there's the Social Media platform. Because of this, online businesses have opportunities to interact and connect with their customers like never before. For example, there's Facebook, Twitter, Pinterest, Google+ , all very popular for people of all ages. You want to take advantage of the platform. Truly, a great way to get strong connections, word of mouth, and getting direct information out to suit people's needs. It's also an excellent way to brand yourself. Don't get left behind.
5.  Quick Access to Business Performance Stats.
Being able to get quick performance statistics is vital to any business. Owning your own website and having access to the FREE Google Analytics Tool, you can instantly literally track every activity on your site.  You can get information like:
How long your visitors stay on a page.

How many people visited your site.

What page was the most popular?

Did they look at any of your other pages?

Did they do what you wanted them to do when they read your page?

How did they get to your site? Social media?
Looking at your business performance gives you advantages like:
Helps to make improvements to your site.. determine what's working and not.

See the progress of all your pages and posts.

Your time is important.
6.  Flexibility.
You have a friend who owns a business. He happens to be your next door neighbor for over 10 years but you hardly know him. He regularly goes to work early in the morning and returns late at night. Or… he's working out of town. Perhaps you work for someone else, you feel no appreciation from your boss, limited holidays and on and on… One of the best parts of owning your own online business is you can manage your business anywhere in the world. And again, yes… all you need is a computer, the internet, and WiFi. I also suggest keeping backups.. very important! So… wanna make a trip to Turks & Caicos?
Having an online business gives you absolute flexibility and your choices to:
Setup your work schedule to what works for you and it can be anywhere.

Take your own vacation when you want and as long as you want.

YOU are your own boss!
7.  No Inventory, No Shipping.
Have you thought about having an affiliate website for your online business? Being an affiliate entrepreneur myself, having no inventory and not having to deal with shipping are huge factors for me. It's one of the reasons why I chose affiliate marketing. It's an opportunity to:
Promote someone else's products and services.

Get a commission on the company's products. All you do is write great content about their products (or hire a writer).

Example: I write about 'The Best Underwater Dive Camera – SeaLife Review'. Someone reads it and clicks on the Buy Button. I get a commission from Amazon because I'm an Amazon Affiliate. I have nothing to do with inventory and the shipping.
8.  Anyone Can Have an Online Business.
I'm definitely not a techy person. No knowledge of how to create my own website. My background has been more in the accounting area, health and safety consultant and scuba diver. When my jobs got canceled due to political challenges and high unemployment giving me more competition in my field of work, I knew I needed to make changes. It was time to create my own income. After much research, I became an affiliate entrepreneur with Wealthy Affiliate. I'm my own boss and responsible for my own actions and…
You only need to have a passion… something you love doing!!
9.  Fresh Content – fresh blogs, new ideas, newsletters, promotions!
Having an online business gives you the opportunity to present new information globally, quickly and efficiently. It keeps your website looking exciting and refreshing. Niche diversification instantly gives you all sorts of creative ideas.
10. A Show of Professionalism.
Let's say you found a product you're interested in but you don't have time to go to the store to purchase it. You decide to look them up when you get home. How often have you asked a business owner if they have a website? You look at their business card and there's no indication of a website. What do you think will happen?  In a matter of seconds, you will most likely do a search on the internet and purchase from their competitor.
11. Freedom… oh ya!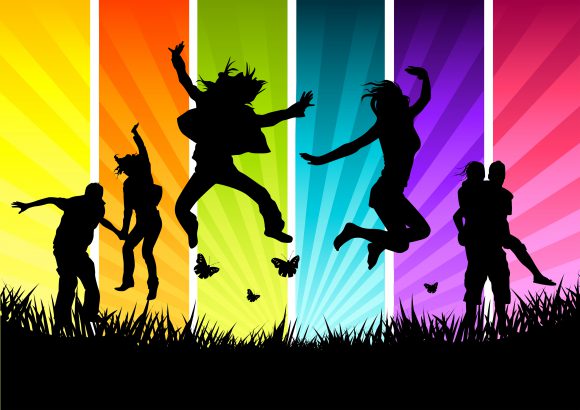 Don't want that traditional lifestyle? It's like climbing the roughest part of a mountain… you claw and grab whatever you can to pull yourself up to the top. Once you're at the top you simply coast down. That's freedom! You worked hard on getting your online business to be successful and now it's time to reap your rewards.
12. Establish Greater Customer Relationship.
Owning your website gives you the ability to create better customer relationships. This is done through comments on your page and blog posts as well as emails and social media. A great way to brand yourself!
Putting a call to action on your posts is a way to keep your visitors focused on your site.

Answer each comment. It lets your visitors know you are interested in them.

Opportunity to give them more information.

You get instant Feedbacks and Comments.
13. Everyone Has a Passion!  Great opportunity for your niche website!
It doesn't matter what your passion is! I have a friend who's been collecting paper clips, and elastic bands from all over the world for years. They were different sizes, shapes… he buys from Amazon, eBay, and Kijiji.
Remember, your audience is global.
I dare you to become an entrepreneur! 
---
Hey… so after reading this, you're probably thinking.. this all sounds great but where do I even begin. Want to create a fully functional niche website in 30 seconds? Give it go right here!
I really would like to hear from you! Please send me a comment or any questions you have and I promise I will get back to you right away!
Thanks!
Monica