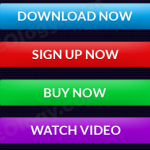 Did you know according to Small Business B2B Call To Action Study, 70% of small businesses do not have clear calls to action in their pages and posts on their website?
This is a disaster! It could lead to huge amounts of lost revenues. Your visitors need to clearly know what action you want them to take after reading your post.
Today, I'm going to show you how to create the perfect Call-to-Action! First, let's talk about what it really means…
What does a Call to Action mean?
---
It's also commonly known by it's abbreviated term CTA. It can be a line of text or an image that guides your visitors and customers to take a certain action. It's the action you want people to take after they've read your content.
The point with CTAs is you don't want a weak 'call' that will run out of steam. That's a waste of your awesome content!
It needs to be a clear call and you can place it:
in your email.

at the end of your page or blog post.

in your video

anywhere on your site.
Examples of the kind of action you want people to take:
Sign-up for a course – training, webinar

Download a free ebook

FREE training
The CTA must be meaningful and effective to entice people to take the action you present to them in your content.
The Guide to A Perfect CTA!
---
 1) Captivating Eye Appealing Design.
Is your CTA noticeable? Your readers need to know its existence.
To avoid letting it get lost in your content…
Use contrasting colors different from your website colors

Make it bigger to be noticed (225 px wide x 45 px high)

Outline it
2) Write Your CTA Copy to Get Your Readers Clicking.
Do you remember the marketing principle? What's in it for me (readers)? They focus on the words. People who are looking for information look for texts… not images. To get people's attention, it's important to use action verbs.
You're not encouraging people to take action if verbs are not used.  Successful calls to action mean having them   clear and specific. Tell them exactly what you want and how. Conversions will be negatively impacted not doing this.
Here are some great action verbs to focus on:
Download

Subscribe

Buy

Share

Sign-up

Click here for your

Share
3) Use Numbers for your CTA.
People like to know what they're getting before they make a commitment. When they come to your site, they're already looking for something that will satisfy their needs… why not wet their appetite by telling them what they're getting when they click.
By using numbers and relevant information, you show your credibility. Your offer becomes more meaningful.
A great way to be specific with what you offer is:
Tell them what they're getting … '10 FREE Lessons'

How long the offer is for … '30 days'

How much of it will they get … 'create your own website under 30 seconds'

When will they get it … now, immediately, no more waiting

Page length … '5 pages of'

List the benefits … freedom

A specific discount … 'get 15% off now when you sign up in your'
or
'Get the #1 choice for people all over the world to create successful businesses. Join the 580,000+ of the world's     largest Internet Marketing community.' Does this not give you the feeling of a people unity?'. This is one of Wealthy Affiliates call-to-action.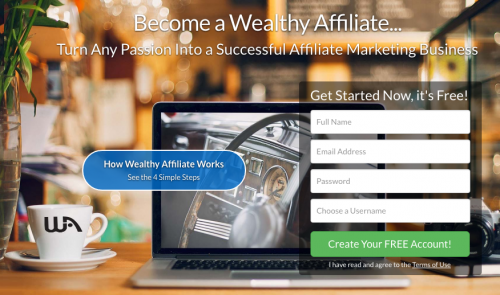 4) Insinuate Exclusivity to your CTA.
Do you find yourself wanting something you don't have? The feeling of missing out on something seems unbearable. Some people want to belong to a special group, a community or similar.
Want some examples of exclusivity?
·      It's only available to
·      Members-only will get
·      Pre-register for your
5) Clickable CTA.
Your Call to Action needs the website, standard clickability. It can be in the form of:
a link located at the bottom of your page to go to another post.

a link in your Social Media asking them to connect to one of your pages.

text link (usually underlined otherwise it will be the standard blue link.)
6) Short and Sweet CTA Makes it Uncomplicated. 
If your CTA is too long, readers may become distracted, their thoughts may wander and before you know it they left your site. It should be short and again, the message clear. Leave no uncertainty, no doubt as to what you want your readers to do. I suggest no more than 5 – 15 words.
Did you know that CTA clickable buttons get the most responses? It's easy and we know exactly where to place our finger. We're conditioned to click, hover our mouse over that and simply, click that button.
7) Create a Sense of CTA Urgency – Shortness. 
The thought of 'I'll get to it later' is not what you want your readers thinking about your website. Chances are they won't be back.
Creating a sense of urgency is a compelling way to communicate to your readers to take action immediately. The sooner they make a decision the better…!
Just a word of caution: Don't make the urgency noticeable – do it discretely. It's vital to give them the feeling that taking the action will be easy and the action will happen quickly.
Choose words like:
Now

Before

Ends

Today

Last chance
Use phrases like:
'create your FREE website now'

'click now to get your ebook'

'check in now before the sale ends in 3 days at midnight'

'offer ends on (date)'
8) Present CTA in Personal and Conversing Manner.
Your CTA needs to about your readers. Present your CTA in a personal manner as if you are talking to them one on one. Let them know you're here to help them.
Example:
when you communicate

about

them, use 'you'

when you want to stimulate the possession feeling when your readers take the action use for example, 'End My Debt Stress' button.
9) Click Triggers – Give Your CTA a Nudge.
Think of a click trigger as being a nudge. It's a small poke next to your CTA to further convince your reader. If you find your 5 – 15 words of information requires a boost give this a try. Readers often times feel apprehension, objections, and anxieties can overwhelm them to click the action button. A strong click trigger can lead to conversions.
Example:
Star Ratings

Guarantee

Review, testimonial

A clue, a snippet of what happens after the reader clicks
Hey, thanks for reading this! 
See for yourself why people all over the world choose the #1 largest Internet Marketing community! Create your FREE website in 30 seconds NOW – and start your 10 FREE lessons!
I really would like to hear from you. If you have any questions or comments, please put them below. I promise I will get back to you right away!