You have a business and you're wondering if you should embrace social media.
Does social media sharing really increase your page visibility? Does it affect your search ranking?
Yes and yes and just so you know, Google and Bing use data from social sites to determine how high to rank your website.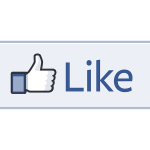 Why is social media important for business?
Social media advertising didn't exist 10 years ago, but in 2017 it's projected to generate a revenue of $11 billion up from $6.1 billion in 2013.
No matter what size your business is. You should be using social media marketing.
8 reasons why social media is important for your business
---
1) Sharing can get traffic increases, can lead to links … and higher rankings to your site.
When you share your link to your site on social media, you're increasing the visibility of your page in addition to increasing your links for Google to index. Google loves to see popular websites and this boosts the SEO.
Believe it or not, there really is a mathematical dependence between high search ranking and social media activity. Studies show according to Moz's Search Ranking Factors that pages with Google+, Facebook likes and comments, and Tweets have the tendency to rank higher.
2) Keeps you ahead of your competition.
Having a website these days now are just not enough. You already have a digital storefront so why not reach to social media like Facebook, Google+, Twitter, Linkedin, etc. It's much easier to build tons of fans now than to play catch up to your competitors. Stay ahead of them!
Doing this keeps your business current and up to date with the ever increasing social trends that are facing us now and if your competition aren't doing this now…they will soon be using Social media in their business.
Many of your customers are already using social media…
3) It's FREE!
Yea…it's free if you manage your own social media or you can hire a social media management and that will be costly.  It's important to have a procedure if you're going to do this on your own.
create a plan for marketing – do an outline of your target audience, ads, schedules, offers and publishing venues

do a comparative testing of your offers, your messages and graphics

monitor your results and focus on what works best for bringing in qualified visits that will lead to conversions

complement your free advertising with free promotions
4) Why not get that market share
There are some obvious business opportunities to sell in the world of social media especially for business to consumer companies. You just need to have some creative thoughts such as:
offer special deals to your followers in your news instead of putting ads in your social media sites

sell event tickets, CDs

build a bridge by offering your newsletters with a sign-up option

put a link to your online store on social shopping services. Some of your products can be clothing, jewelry, skincare, exercise equipment, etc.
It'll be easy for your potential customers to find you as long as you use social media properly.
5) Branding
You want people to remember your company name and social media is an excellent way to build your brand. When people go to look to fulfill their needs, you want them to think of your products or services. In order to accomplish this, you need to have exciting, inspirational and relevant content that will stick in their minds to get them to share this. Posting YouTube videos in social media … showing your face and allowing people to hear your voice is an exceptional way of getting people to notice and remember you.
In order for Social Media to work for branding, you need to get your name in front of the right people. Look for targeted groups.
6)  Build relationships
This takes time and patience. To build effective relationships in social media, some things you're expected to do are:
you need to be regularly engaged and participate in whatever social medial you join with

establish your expertise

don't use the sleezy or hard sell pressure techniques

please do not oversell

make sure you provide the benefits …the values with links, unbiased information and resources

be personal and passionate in your conversations in feedbacks and comments. This is a great opportunity to get to know your visitors…their problems 
7) Cast a wide net to haul in your target market. That's it your here to get your market share …
One of the ways to get great results is to target specific groups. These groups can be highly relatable to your products and or services.
Social media has a huge audience!
Here are some exciting figures for you:
Facebook Statistics:
'The total number of monthly active Facebook users 1,440,000.000'
'Total number of mobile Facebook users 874,000, 000′
'Total number of Facebook pages 74,200,000′
http://www.statisticbrain.com/facebook-statistics/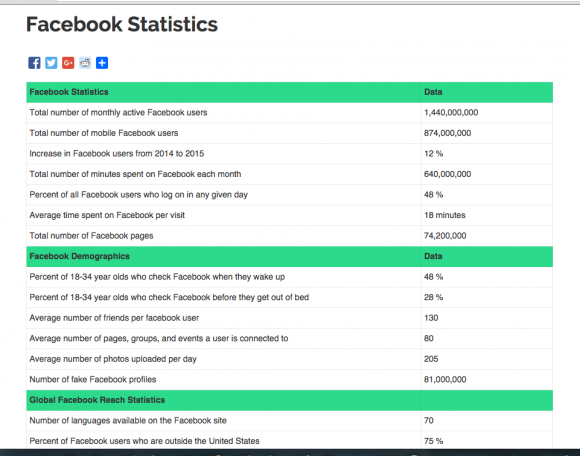 Google+ Demographics:
The end of 2013 – there were 300 million monthly active users in Google+ compared to Facebook's daily active users at 864 million.
http://www.codefuel.com/blog/google-demographics-for-2014-and-2015/
Twitter Statistics:
'Total number of active Twitter users 645,750,000'
'Number of new Twitter users signing up everyday 135,000'
'Average number of tweets per day 58 million'
http://www.statisticbrain.com/twitter-statistics/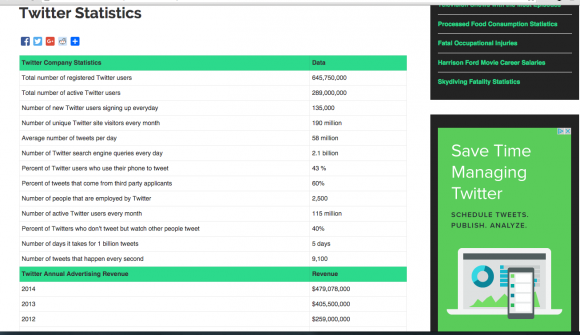 8) Improve business processes.
Many clever businesses are already using social media to improve their business processes. Some of the ways they do this is:
customer problems and complaints are dealt promptly

service deliveries can be improved

send new articles, get comments and feedbacks, do changes

see what your competitors are doing by watching their content

use Linkedin to find people who are qualified as well as new vendors
A tip for you:
1) You need to put time in social media to see results. Some people will say it's an ongoing process to review and comment and the never ending new stream of content to write however, you still need to do all this anyway to keep your rankings up at the top and all you're doing is keeping your audience informed.
2) If you write engaging, interesting and helpful content, your website audience will want to share the content within their social media.
Want more information? Learn how to create your own social media marketing plan.
I really would like to hear from you. If you want to know more of what I do, come join me here!
Thank you!
Monica